Engage Direct by Conversify is omni‑channel marketing in action. It uses the proven strengths of direct mail to turn contacts into customers and to increase the sales yield from your digital marketing program.
No matter how good your digital marketing program, there is inevitably a proportion of your contact list that is under-engaged with your brand.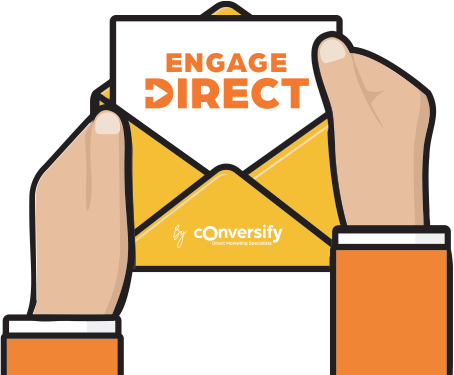 Engage Direct boosts the performance of your digital marketing program by increasing the pool of engaged, ready-to-buy, customers. You've already spent the money to acquire these customers and their past behaviour signals a strong propensity to buy. Investing in re-engagement is a much smaller and safer marketing bet than money spent on acquiring new customers.
Engage Direct uses personalised direct mail to drive a direct response from your under-engaged customers. The direct mail component includes interactive print technologies that trigger online action. Engage Direct stimulates their curiosity and amplifies their engagement with your brand while driving them back online to redeem an offer or make a purchase. Engage Direct DM can also be supplemented with digital retargeting through social media to aid top-of-mind recall and remind customers of available offers.
Every Engage Direct campaign is tailored by Conversify to suit your business goals and the particular patterns of buyer behaviour in your industry. We would love to connect with you to discuss how this innovative omni-channel solution can drive increased sales and grow your revenue.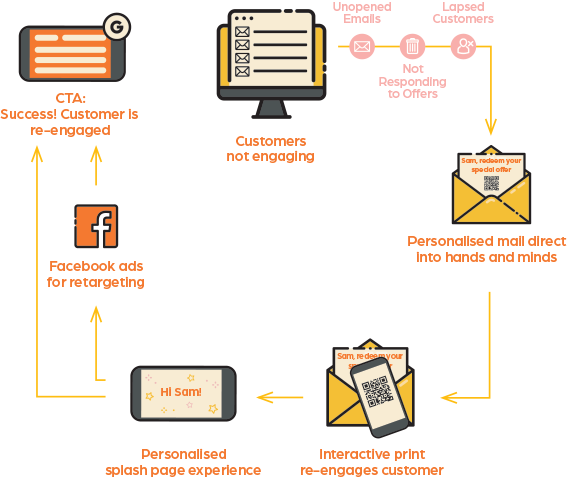 Find out how Engage Direct can re-engage your customers today!