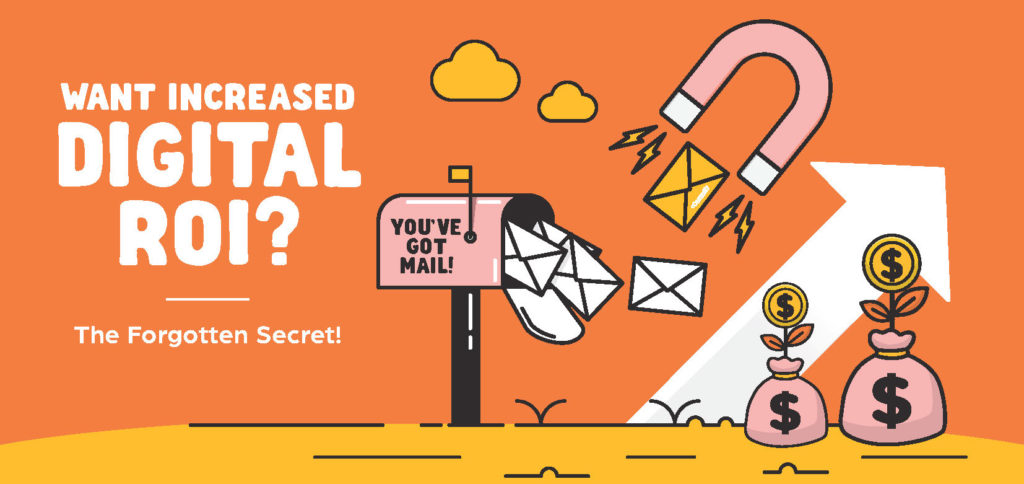 There is no doubt that the emergence of a variety of digital channels has revolutionised marketing communications and the impact of this change is overwhelmingly positive. When executed well digital marketing delivers targeted, cost-effective and measurable campaigns and consumers benefit from offers that are relevant and personalised.
The downside of digital is that everyone is doing it. With brands all running similar campaigns across similar platforms, consumers are drowning in a sea of indistinguishable messages and generic offers and opportunities to cut through and stand out are rare.
Faced with this challenge the temptation is to colonise yet another digital platform (Tik Tok anyone?) or ramp up EDM campaign cadence in ever more frantic and futile attempts to garner attention. But this just adds to the digital clutter and compounds the problem. What marketers need most is a way to cut through and connect with consumers and fortunately the solution is at hand – literally.
Direct mail, often neglected and forgotten amid the digital marketing hype, provides a robust, proven ability to find new customers in ways that can massively amplify the ROI of digital marketing – we're talking about an ROI multiplier of 10x compared to using digital marketing exclusively.
A 2020 research study(1) by consulting firm Accenture identified three attributes of mail that digital alone cannot match: trust, tactility and affirmation.
Printed information delivered to the letterbox is perceived as more trustworthy than its electronic equivalents, is more likely to be opened and more likely to drive a direct response.
Mail is tactile. It's the touchpoint you can actually touch. When done well, it engages the senses which increases both message/brand recall and intention to act. Its tangibility gives it an extended shelf life within the household – 14 days or longer is common – and it is often shared with others.
Receiving mail makes consumers feel more valued. They appreciate the additional time and effort required to create and send a printed piece and this is especially true for millennials who seldom receive items in the post.
Conversify General Manager and Chief Conversationalist Sarah Hussey said her business specialised in using direct mail to support and enhance clients' digital marketing efforts to acquire new customers.
"We work with a number of businesses in the travel sector which has been hit especially hard by COVID-19. We were able to design and deliver an integrated direct marketing campaign for one travel client that delivered $7 million in bookings compared to $700 000 when using digital channels exclusively." See case study here
In order to allow more businesses to easily integrate mail into their marketing mix, Conversify has launched

– a mail-driven customer acquisition product that can deliver new customer opportunities for as little as $0.50c per household.
"MarketFinda uses sophisticated profiling tools to identify clusters of households or businesses that match our clients' ideal buyer personas," said Sarah.
"We then work with our clients to create tangible and engaging mail packs and leverage the trustworthiness and reliability of mailbox delivery to ensure they are delivered and opened."
She said Conversify had seen this approach deliver results across a range of industry sectors and in both commercial and not-for-profit enterprises.
"We know this works and we are excited about the potential for MarketFinda to make this opportunity available for businesses and NFP enterprises across Australia."
We'd love to talk with you about how

can supercharge your digital ROI and help you get the jump on your competitors. To start the conversation,
Click here to contact us
Or call 1300 963 342
Email hello@conversify.com.au
1 Accenture. 2020. Mail's role on the digital age: reevaluating the role of mail in the multi-channel communications mix