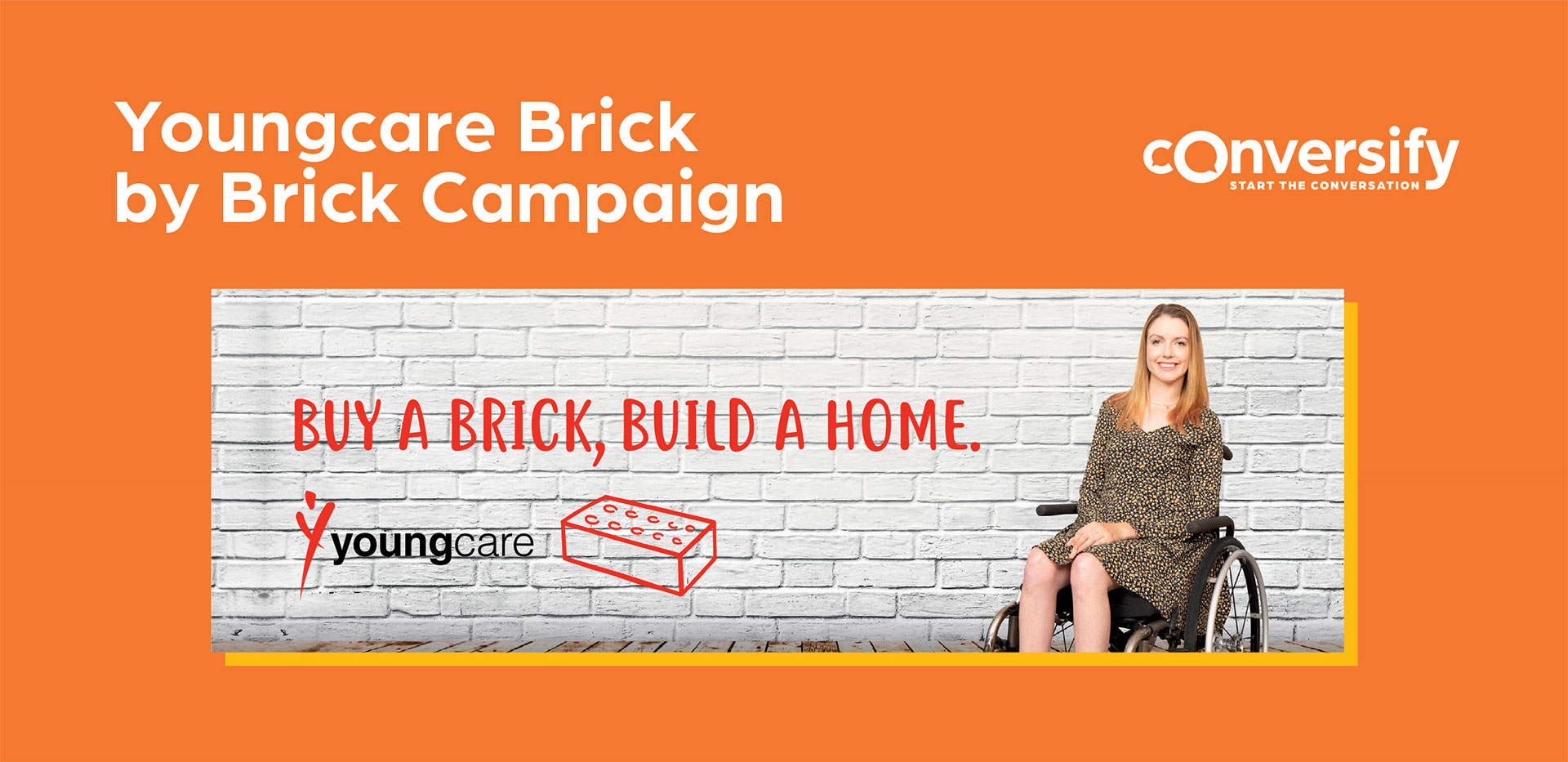 The Challenge
To acquire new donors to raise much needed funds to support the building of age appropriate housing solutions in three Queensland regions.
As Youngcare is a not-for-profit organisation, they receive no recurring government funding and rely heavily on generous donations from supporters to facilitate such developments.
The Method
To reach the maximum audience with the budget available, a targeted unaddressed direct mail campaign was developed. Using data mapping tools, Youngcare were able to target potential supporters that fit a similar profile to existing supporters, in the geographic region where the housing developments were being built.
The design of the direct mail campaign drew directly from the Brick by Brick theme and featured a full colour high impact outer envelope resembling a brick wall. The pack included a letter personalised to each region, referencing "Our newest development in… means we will soon be neighbours".
As the campaign was targeting new supporters, the letter asked recipients to specifically buy a brick for $10. This made the ask amount achievable as well as connecting the supporter directly to the cause of helping Youngcare construct a building.